Glamping is alive and expanding at the Fernie RV Resort! The Resort is pleased to announce the addition of tiny homes for your glamping experience in Fernie. One ZeroSquared tiny home has been added and is available to rent, and several more will be coming this June. The tiny homes complement the five yurts that were added in Autumn of 2018.
The FRVR is again answering the call of campers who want outdoor adventure combined with a few home comforts. Luxury camping or 'glamping' in tiny homes or yurts is a great option to escape on vacation to recharge, unwind, decompress and focus on family, fun and good friends.
"Not everyone has all the necessary gear to camp, or the space in his or her vehicle for it. "That's where our glamping comes in," said Shelley Barrington, FRVR manager. "Our yurts offer comfy beds, nearby running water, dish wash station and toilet facilities, lights and heat, all while enabling the campfire-roasted marshmallows that make camping so enjoyable."
ZeroSquared is a tiny home manufacturer of the highest standard based in Calgary, Alberta. Scott Wilson, ZeroSquared Design Director & Co-Founder, commented, "We created ZeroSquared as a solution to give you comfort, functionality and freedom. We are a group of designers and fabricators who are constantly thinking up the impossible—we wanted to create something that we would want to live in."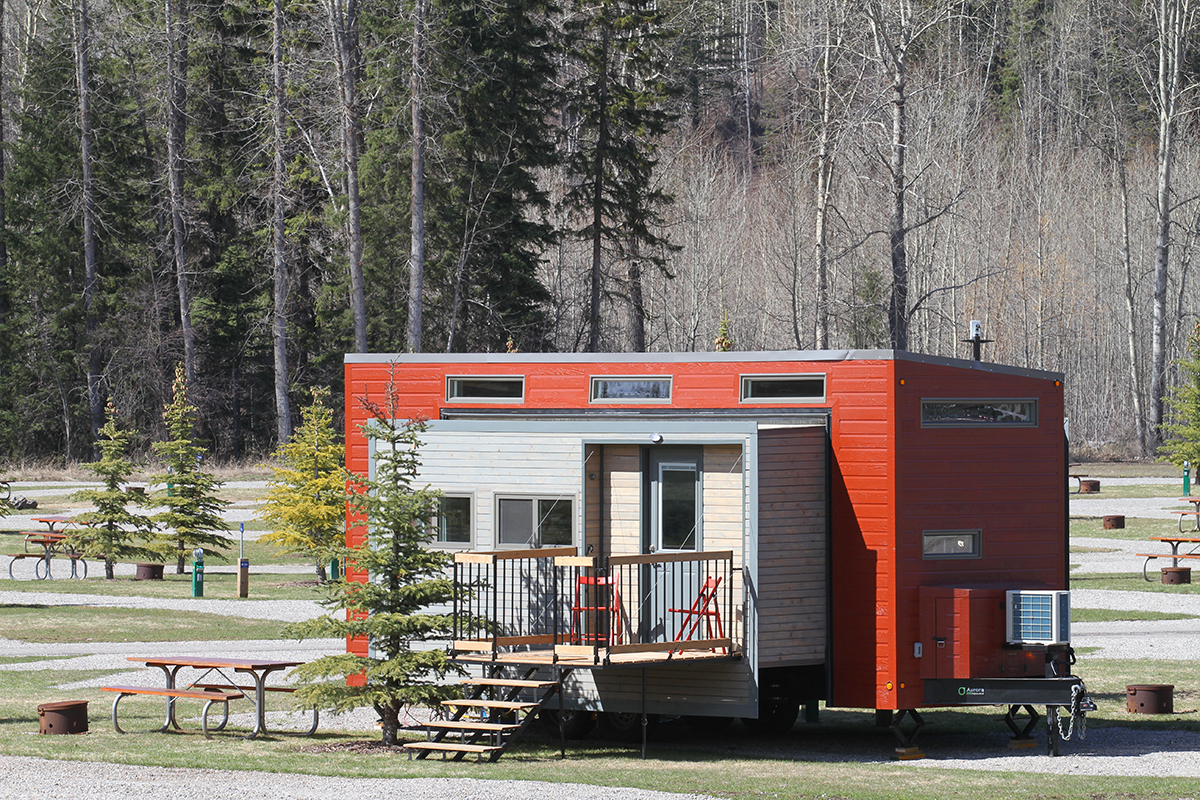 The Resort's current tiny home is an Aurora 26 featuring two RV like slides, engineered into a tiny home solution, creating the space for comfort and privacy. The tiny home can accommodate two couples or a family of four. The Aurora offers the comforts of home, this is glamping at its finest. Read more on the tiny home here.
The tiny home is available to book on our reservations page, come stay with us. For timely updates on our new products and specials follow us on Facebook, Instagram or sign up for our newsletter below.