The Fernie RV Resort will offer a new satellite washroom facility this tenting season with two washrooms, a dishwashing wash station and food storage lockers. Construction is underway and the facility will be open for the start of tenting season on May 18th, 2017.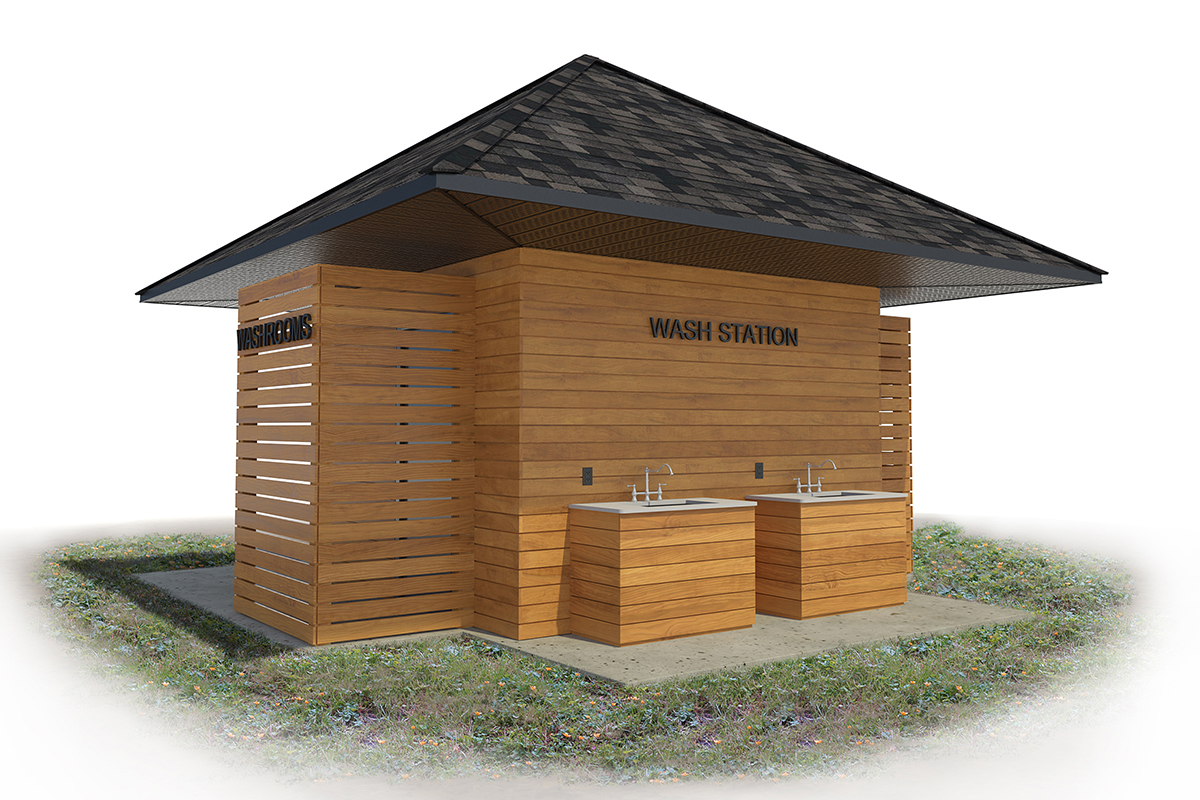 Reto Barrington, FRVR Managing Director, commented, "We listened to tenters feedback and in response have constructed the new facility. The food lockers further support our Bear Smart program and the location will reduce travel distance from the tent camping area to a washroom facility.  We hope you enjoy it!"
The new Tent Area facility will be a seasonal building that will house two rooms, each of which will be equipped with a toilet and sink. One of the rooms will be handicap accessible. The wash station will have a two outdoor covered sinks with hot and cold water as well as an area for drying dishes. There will be 18 large food lockers for storing food out of the tent campsite to reduce the risk of wildlife encounters. These lockers are provided at no cost to the guests of the Resort.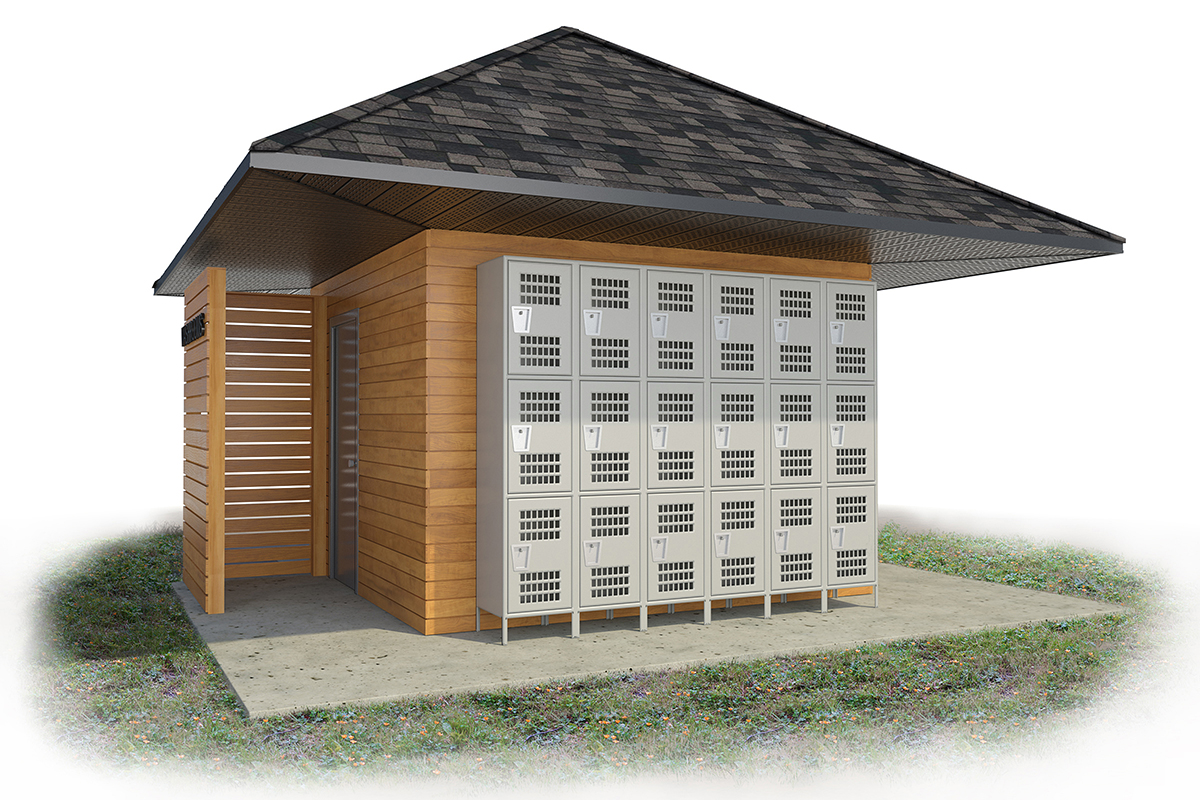 We have eight Forestside and eight open area tent sites, and one one group tent site that can accommodate up to five tents for eight to 20 people. All tent sites have 15 amp electrical service, Wi-Fi, and water within 30 metres, and on-site parking. All sites have a fire ring and picnic table.
The tent site dimensions are 50 ft long x 42 ft wide and parking pad dimensions are 25 ft long x 10 ft wide. The group tent site space is approximately 8,000 square feet with four fire rings and picnic tables and five dedicated parking spaces.
The tent sites are designed to accommodate passenger vehicles, bicycle, hikers and motorcycle tenters; as well as truck campers, camper vans and Class B motorhomes (20 ft max).
Also new for the 2017 season is a children's playground and Econo RV sites. The children's playground has been set up and is ready to go. The Econo sites are designed for the RVer not requiring a full-service site–they will be ready for June 1st and are priced at $30/night.
All sites are available to reserve online today with the exception of the Group site, bookings are by phone only at 844-343-2233. Holiday's are booking up quickly, reserve today to ensure availability.