Reto Barrington is the creator and managing partner of the new Fernie RV Resort. We have asked Reto a few questions regarding Fernie and the new Fernie RV Resort.
Q: How long have you been living in Fernie, and what do you love most about living here?
A: My wife, Shelley, and I have lived in Fernie since 2007. We are a skiing family and were initially drawn to Fernie for its wonderful winters. Since then, summer has become our favourite season because the climate is great and we love to fish and mountain bike. The Elk River, and many tributaries, and extensive trail system keep us happily exploring.
Q: Why did you think there was an opportunity for an RV Resort in Fernie, and when did you start this project?
A: We saw the opportunity for an RV park several years ago, having watched the RV community bypass Fernie due to a lack of available sites. We have been working on the Fernie RV Resort for three years, through zoning and construction. We will open our first phase on April 1st, 2016.
Q: How do you expect the new RV Resort to impact Fernie?
A: The Fernie RV Resort should dramatically increase accessibility to the city of Fernie for tourists who have not previously been able to stay in our town. This could have the spin off effect of producing a large number of new customers for all of the businesses in town, thereby enabling them to stabilize their staffing and focus on their goods and services.
We believe that an RV site will have a similar impact on tourist spending in Fernie as a hotel room. Therefore, if we are building 250 sites, the impact for Fernie could be equivalent to constructing that many hotel rooms and filling them with customers who previously did not come to visit Fernie.
Q: Can you give a brief overview of Phase 1 and what is to be expected?
A: The first phase of the Resort will open with a total of 115 campsites. This will include 71 deluxe back-in sites, 26 premium pull-through sites built for large Class "A" motor coaches, 17 tent camping sites, and one group camping site that will accommodate up to 30 people.
By our April 1 opening date, we'll have the washroom and laundry facilities completed and the temporary administration area open. Once the site is free of snow, we will construct the hot tub, splash park and playground area with completion estimated by June 30, 2016. In addition, we will construct a second washroom building adjacent to the tent camping area with toilet facilities for seasonal use. This is also estimated to be complete by June 30.
At the Resort we have:
– Private Family Style Washrooms (shower, sink and toilet in enclosed suites)
– Playground area
– Dog walking areas (we are pet friendly)
– Commercial grade laundry facility
– Fire wood sales
– Level access to each site
– Administration building
– Public sani-dump
– Concierge service to connect guests with activities in the community like golf, fishing, white water rafting, Fernie Alpine Resort activities, hiking, and biking
Q: What else will be offered at the resort?
A: Those staying at the Resort will have access to all of Fernie's amenities and services. We will offer guests the following:
– Direct shuttle service to Fernie Golf and Country Club
– Shuttle service from the Resort to local facilities and activity areas
– Direct access to the Elk River
– Direct access to the Fernie trail system
– Walking or shuttle access to Maiden Lake
– Partnership discounts with many of the local amenity operators, retailers, and service providers
Q: What are your thoughts on Fernie's accommodation sector?
A: There are many opportunities for good quality accommodations in Fernie in the conventional accommodation sector. Occupancy rates in those facilities ensure that there is a market control over overbuilding. The Fernie RV Resort is designed to accommodate RV travelers who do not typically stay in conventional accommodation. We do not see it as competitive to the existing hotels, inns, and rental accommodations.
Q: How have you seen tourism evolve and/or change over time, and where do you hope to see it go in future?
A: There has been a steady but slow evolution of the tourism industry in Fernie over the time we have been here. Housing has not really boomed since 2007 when it experienced an abnormal value increase just prior to the recession. The recession dampened that growth and corrected the market. Low interest rates have been an opportunity for those who wish to buy a house to do so. The next step for Fernie is to begin to lengthen the primary winter and summer markets to increase commerce in the shoulder seasons. This will provide opportunities to hire permanent staff and invest in small businesses.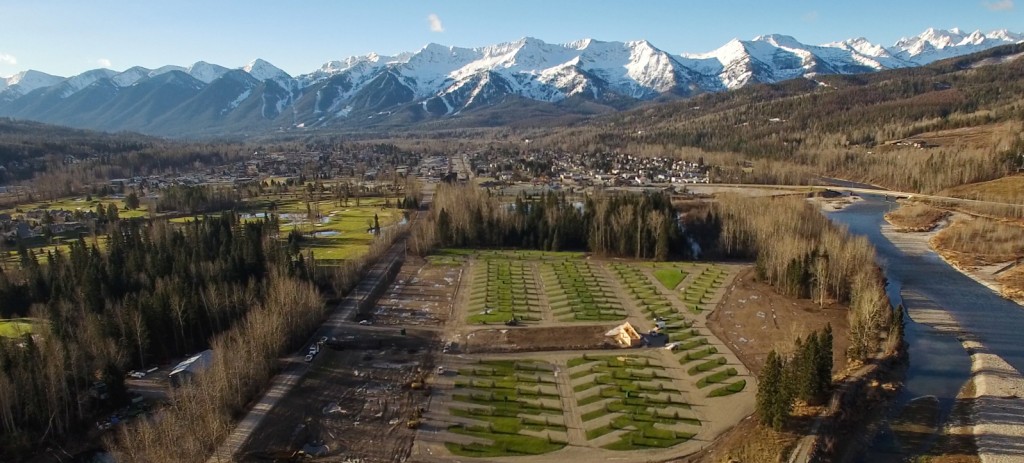 Q: How will the RV Resort affect the Fernie economy?
A: Presently there is limited availability of RV parking in and around Fernie. As a result, many of the potential visitors in RVs drive through Fernie and do not stop to participate in the local economy. We estimate that Phase 1 alone will generate 15,000 to 20,000 camper days with an average number of 2.5 people per camper days. This will produce a total between 37,500 to 50,000 visitor days. We estimate that each visitor will spend approximately $50 per visitor day, in addition to Resort charges, thereby producing revenue of between $1,875,000 and $2,500,000 in economic stimulation to the city of Fernie. With the completion of the Resort to 250 sites, those numbers will double.
Q: How many jobs will be created?
A: The Resort will employ 10 full time staff in the first Phase of 115 sites. Additional staff will be required as the Resort expands. Staffing for an RV Resort is less than a full service hotel due almost exclusively to the absence of housekeeping staff.
Q: What can we expect in the future?
A: Full build out will be 250 sites including 20 platform tents or yurts. We expect to have these completed in 2018.
Q: Will you be having a special event or opening for locals to come and see what you have created?
A: We intend to host a community function in May, date to be determined. We will invite the residents of Fernie to visit and camp with us free of charge to introduce the community to our Resort. Please stand by for further details.
Q: When will the Fernie RV Resort start taking reservations?
A: We started taking reservations at the beginning of February for nightly and seasonal rentals. RVers and campers can register online or call our toll free number: 1-844-343-2233