This year the Fernie RV Resort celebrates its 8th summer season of business by opening the new "North" washroom facility and a renovated and repurposed Garden Yurt.
The new North washroom facility is bright and spacious and offers eight washroom stalls, with five having showers, including a handicap stall, to better serve our guests. We also will be adding a pet washing station to the exterior when the weather permits.
The Fernie RV Resort is also excited to announce the opening of the "Garden Yurt" which will offer our guests a climate-controlled space with a washroom and kitchenette. The yurt is ideal for two couples or a family with up to eight. Enjoy the comforts of home by booking your next Fernie visit in the newly renovated Garden Yurt.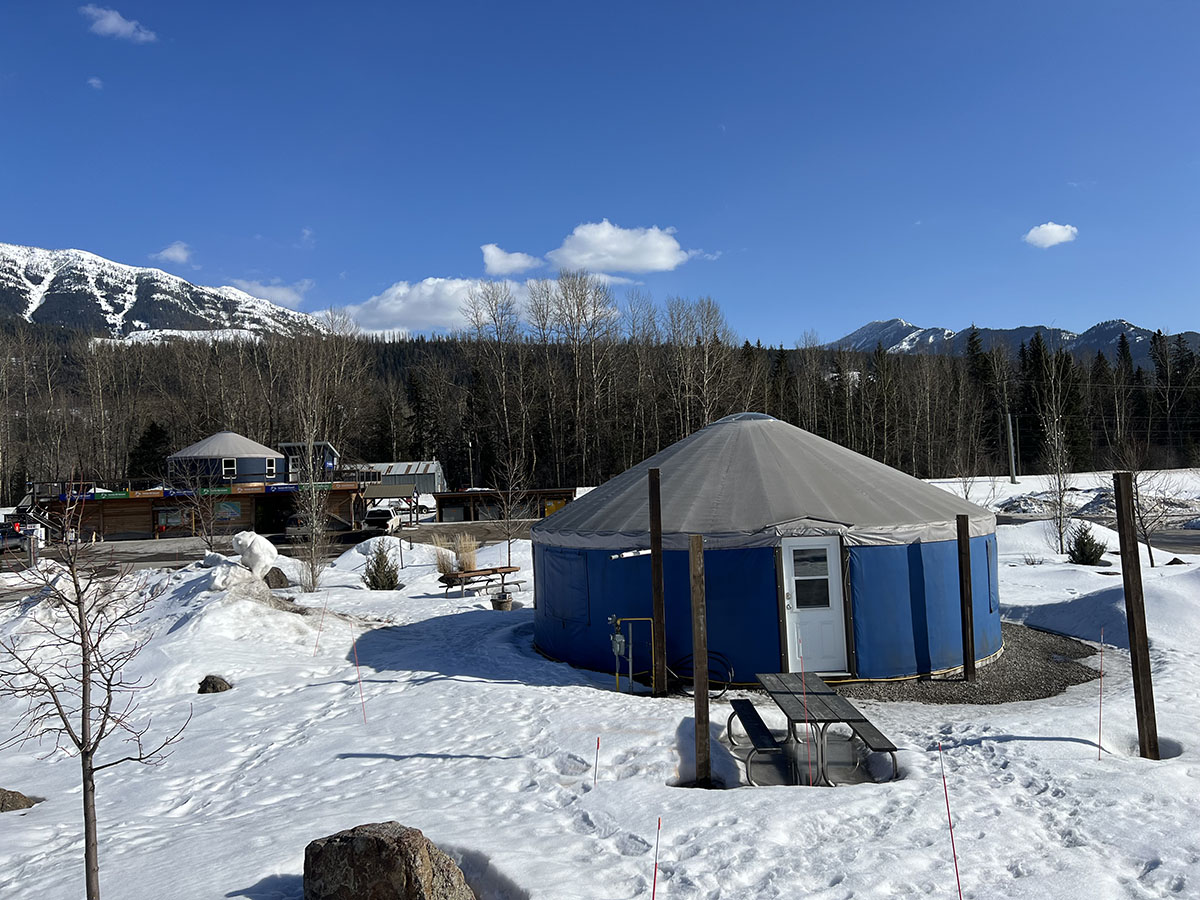 This new yurt complements our Office yurt and the five heated Forestside yurts which will be opening for summer bookings this April.
At the Fernie RV Resort we strive to offer friendly service and unparalleled amenities to create lasting camping memories and experiences.
We look forward to your next visit.