Summer weather and busy season are upon us at the Fernie RV Resort (FRVR) and our mountain community is in full swing.  Fernie Alpine Resort and Island Lake Lodge have reopened for summer and all outdoor activities, community events, and shopping and dining are waiting for you.
This spring the FRVR completed the original development plan with 30 new full service back-in RV sites. The new G section has 25 sites and five sites were added to Section A for a total build out of 189 sites.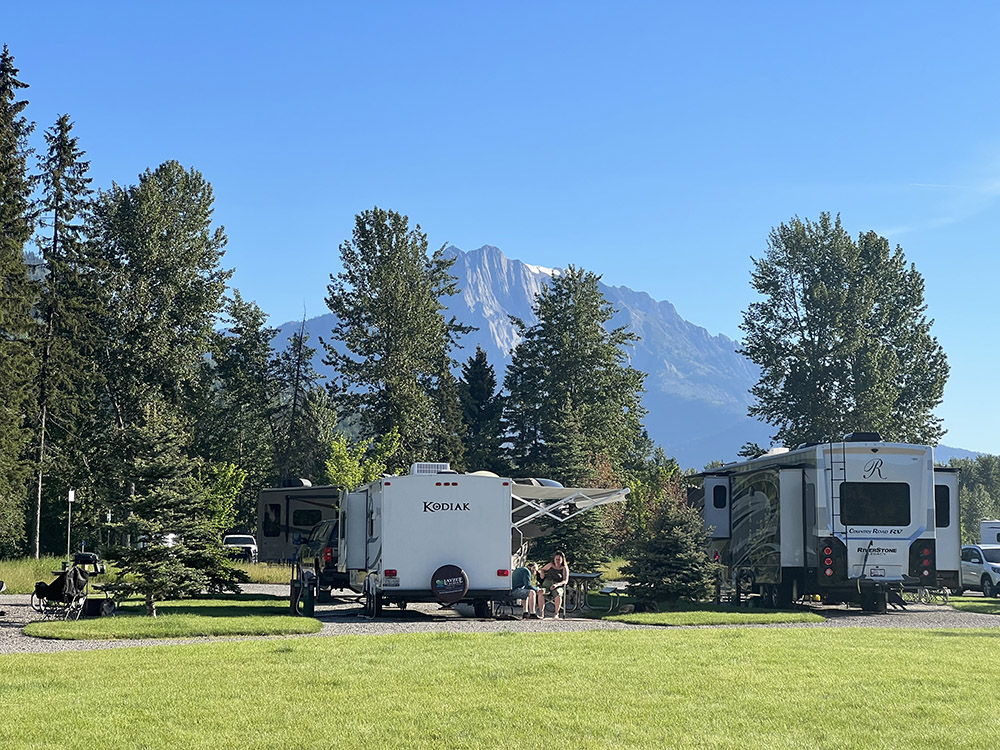 Reto Barrington, Asset Developer, commented, "The final buildout added much needed long-term sites plus improved traffic flow and trailer mobility. We look forward to the completion of the new washroom facility and the future opening of Section G."
Other improvements to the FRVR this summer season include the expanding grounds and gardening program and increased camp pad sizing. Based on the success of last seasons new Riverside sites we have have increased pad size on all sites to improve your camping experience.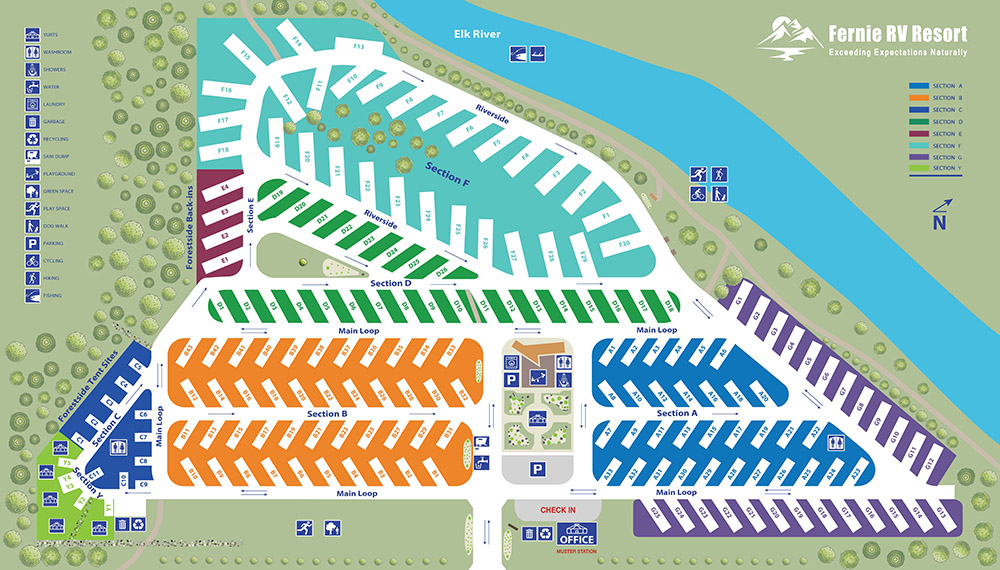 Please take notice of the new map as the new Section G has been added and Section A, C (tents and truck campers) and Y (yurts) have been renumbered.  For a larger version or to download the new map visit the map page.
to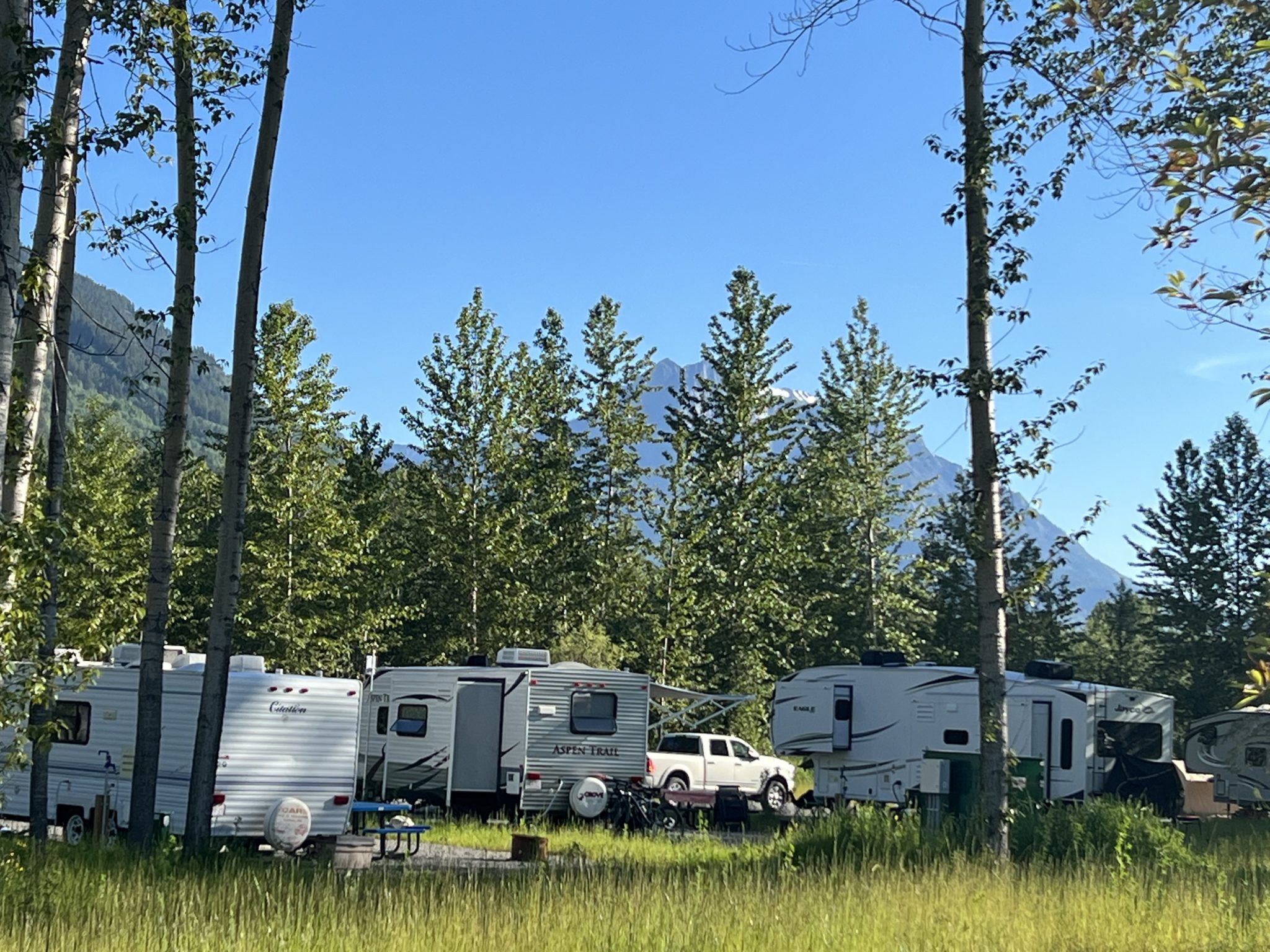 Extensive gardening efforts have continued and the naturual landscaping has nicely matured in the larger Riverside and premium priced Section F.
The staff at FRVR have transitioned from a busy spring to a busy summer and they look forward to seeing you!  Safe traveling on your journey to Fernie.
The FRVR now offers 155 back-in and 18 pull-through full service RV sites,11 tent sites and 5 heated yurts and we're open year around.  If you haven't already booked we are recommending that you book online now or call 1-844-343-2233 and we will do our best to find you a site.
Happy camping!