The Fernie RV Resort's Winter 22/23 long-term and short-term season bookings from November 1st to April 30th  are opening for booking on April 15th at 1PM MDT.
"Winter camping has come a long way in our six seasons of being open," comments Shelley Barrington, FRVR General Manager, "We now have a very nice long-term winter community and lots of short-stay visits!"
Long-term bookings are for a one month stay or longer. Short-term bookings include everything from nightly to less than a month. Long weekends have a minimum stay of three nights and tent sites have a two week maximum. See the short-term rates and book online here.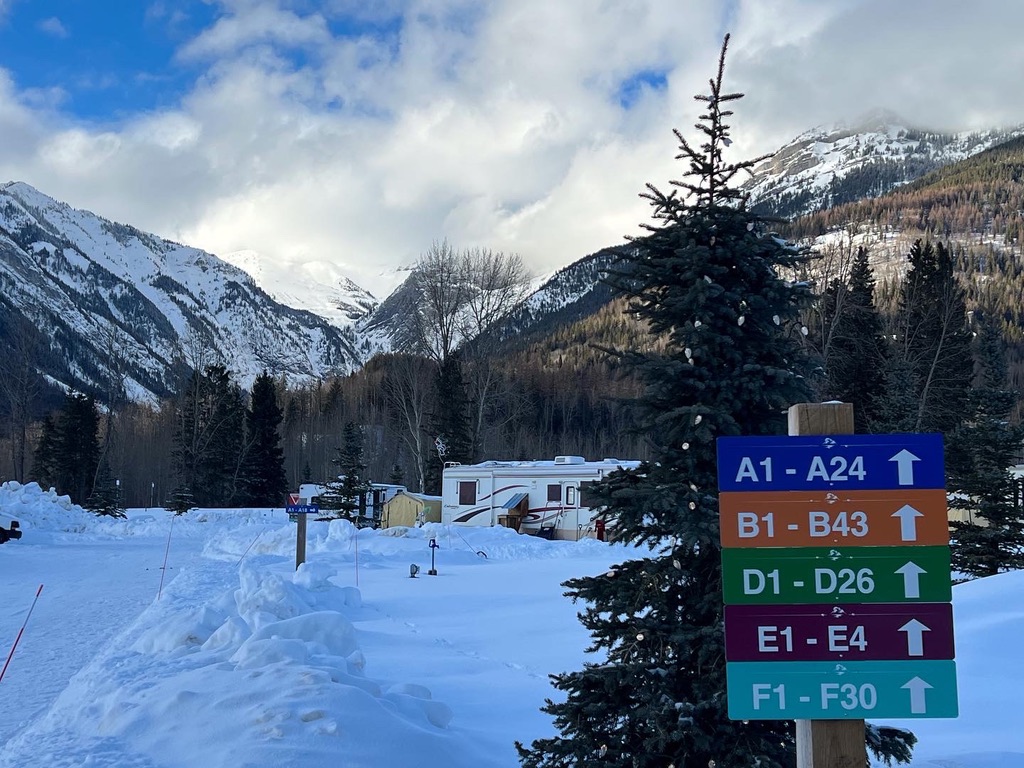 2022/23 Long-term Rates:
– Snow Season: Dec 1 to Mar 31 – $3,400.00
– Monthly: November and April – $850.00 (per month)
– Monthly:  December to March – $950.00 (per month)
All long-term bookings will be accepted on a first-come, first-serve basis. Sites that will be available for long-term winter camping will be located in the A and B sections. Electric use is metered and charged monthly on long-term stays. Prices do not include GST.
How to book a long-term site:
– Phone the office with booking details, site preference, and credit card information. A pending booking will be created at this time.
– Complete the application here: FRVR Long-term Application. This must be submitted by email within 24 hours or the booking will be voided.
– Reference checks will be completed and applications will either be approved or denied within the week.
– When approved a 50% deposit will be charged to the credit card provided over the phone.
Please email stay@ferniervresort.com or phone ‭(844) 343-2233‬ with any questions.
See more on FRVR winter camping here and we look forward to accommodating your camping needs in 2022/23!