November is a great time to escape the city and spend quality time with friends and loved ones. The Fernie RV Resort has five heated yurts that are perfect for your glamping needs or full serviced back-in RV sites.
Thank you for the love! Fernie Tourism has given away all the gift certificates!
Overwhelming response to this new and unique initiative has resulted in running out of all the $75 gift certificates! As of 10:00am MST November 24th they have had to end the $75 promotion as quantities ran out.
Thank you to everyone that has booked a stay in Fernie this month!
Everyone who books during the month of November will receive a $75 certificate to Shop or Dine in Fernie. You can enjoy the outdoors and Fernie's unique shops, restaurants, pubs and cafes or explore local arts, culture, craft breweries and distilleries.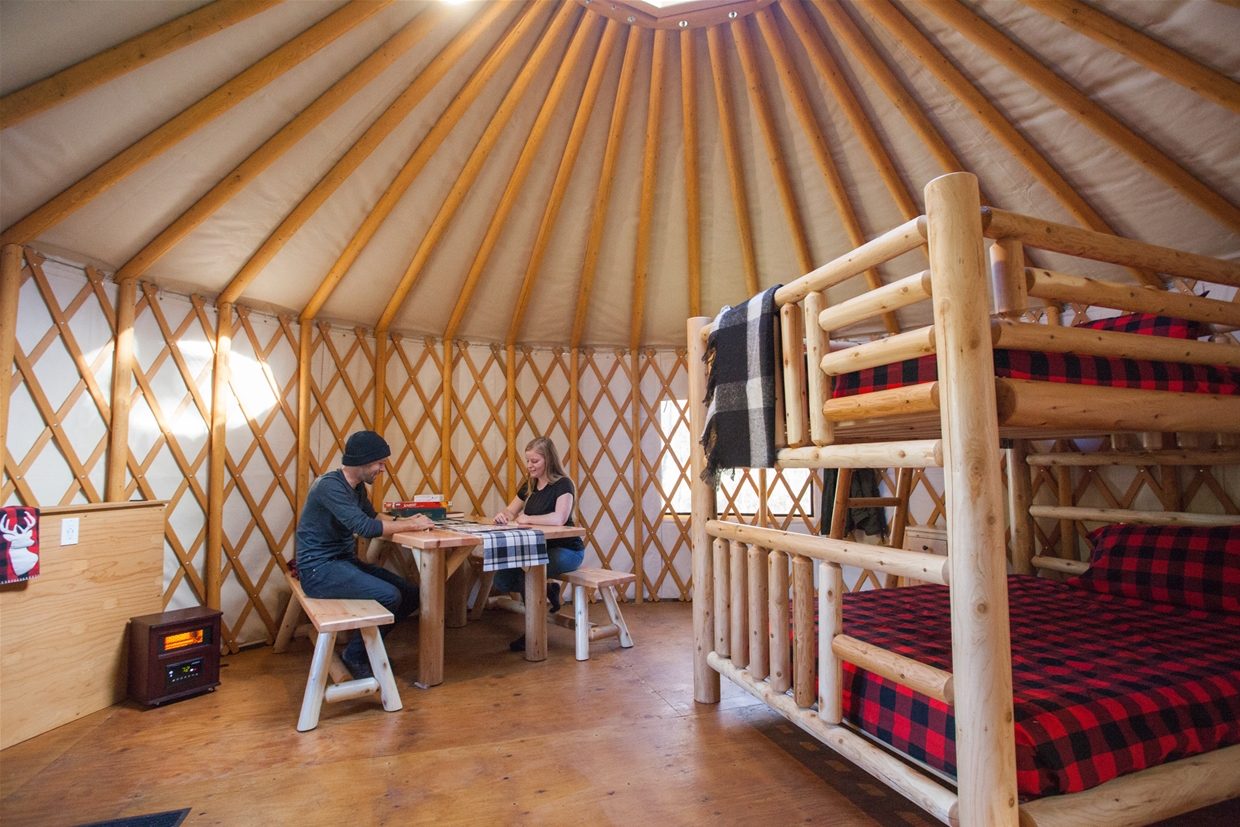 How To Get The $75 Gift Card
1. Book a minimum of 2 consecutive nights between Nov 1 – 30 at the Fernie RV Resort. Seasonal rates are in effect. Book directly here.
2. Email Fernie Tourism at escape@tourismfernie.com providing your booking confirmation details and which business you want the gift certificate for. Gift Card Options – see which Fernie shop, restaurant or spa you want the $75 gift card to here.
And that's it! Tourism Fernie will confirm and your gift card it will be ready for you at the Fernie RV Resort when you check in.
Please email stay@fernievrresort.com or phone ‭(844) 343-2233‬ with any questions.
We hope you can take advantage of this special offer!