On Friday October 8th at 10am the Fernie RV Resort is opening nightly bookings for the Summer 2022 camping season. Don't miss out on your favorite campsite or yurt for your 2022 Fernie visit. It's time to start making your Fernie plans and book your camping early.
"As we approach 2022, our seven season of business, we thank you for the support", commented Shelley Barrington, FRVR Manager. "The success of our larger Riverside sites has influenced us to enlarge the pads of our existing back-in sites. This and other infrastructure enhancements, to be announced soon, further our mission of improving your camping experience."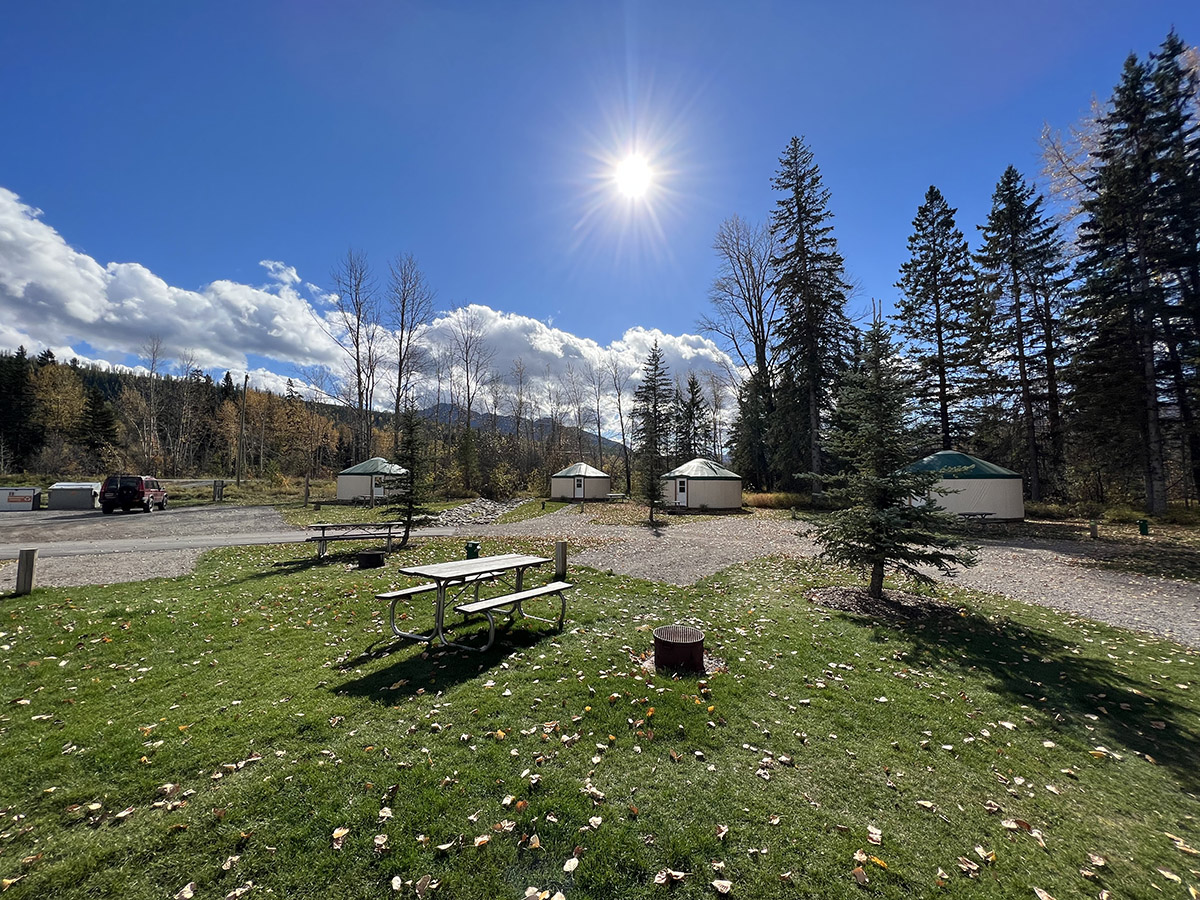 2022 Summer Nightly Bookings:
– Online bookings and phone assistance will be available from 10am MDT onward.
– Specific site requests can be written into the Comments box on the online booking form.
Long-term bookings:
– We have several long-term Winter Season and Snow Season sites availabe.
– Summer 2022 long-term sites opened last week and have rented quickly, we only have a few remaining.
We look forward to accommodating your camping needs in 2022, make your reservation here!
Please email stay@fernievrresort.com or phone ‭(844) 343-2233‬ with any questions.