Warren Miller always said that if you haven't taken a winter off to ski, you owe it to yourself. I agree and so do most of the residents of Fernie!
Well, now is the time to make the commitment. Fernie Alpine Resort's WINTER SEASON PASS SALE ends this Wednesday October 15th and the Fernie RV Resort has only a few long-term camping spots available.
Whether you're planning to ski every day, just the powder days, or ski whenever you can, having a season pass and home-base is a requisite. The Fernie RV Resort has become a skiers haven in the winter months.
Fernie RV Resort winter features:
• Full-Service Winterized RV sites with all-weather plumbing and 50 Amp electrical hook-ups
• Regular snow clearing of the sites and resort
• Free high speed Wi-Fi
• Family style private washrooms with sink, shower and toilet
• Commercial laundry facility
• Direct access to the groomed trails giving you instant access to Fernie's extensive cross-country skiing, walking and biking trail network
• Private location with no through traffic
Long-term Winter camping options:
– Fall/Winter – November 1 to April 30 – $4500/season
– Snow Season – December 1 to March 31 – $3200/season
We also offer monthly, weekly and nightly Winter rates.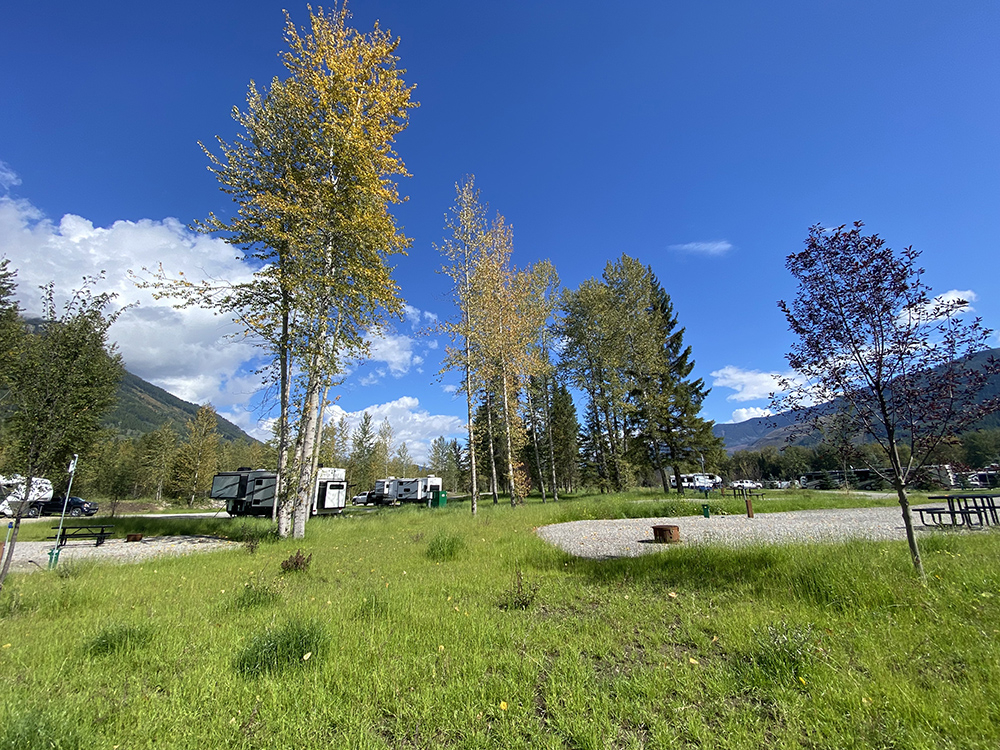 Riverside Section Open for October
Due to popularity and demand of the new Riverside section, we will be extending the Riverside booking season to include October.
Fall camping in Fernie is spectacular, read more here.
Riverside's pricing will be adjusted to our lowest seasonal rates that span October 1st to April 30th and seniors can request another 15% off these rates.
Book your next Fernie camping trip today on-line here or to book your ski season call 844-343-2233 for details.