Fernie's legendary mountain bike terrain continues to bring bike enthusiasts back again and again. Fernie boasts some of the best riding in the Rockies — from epic heart-pounding downhill rides to endless kilometres of cross-country trails, you can do it all here.
We invite you to explore Fernie's 110+ trails, primarily singletrack, and access these trails right from the Fernie RV Resort! The Resort also has a dedicated bike wash and free townies to use to tour around town.
For the month of June use the code RVJUNE15 for a 15% discount on all camping and glamping in our heated yurts!
New this season in Fernie, a group of passionate and dedicated mountain bike instructors are bringing a new dimension to mountain biking through lessons and tours. We are very pleased to partner with Ridetheory and offer you a 15% discount on their private lessons and guided tours to enhance your Fernie biking experience.
Private Lessons
Ridetheory has private lessons available for customers who want to build their own group, learn a specific topic, or receive a bit more personalized instruction.
Guided Tours
If one just wants to ride in Fernie but have someone else choose the trails based on their level and interests, Ridetheory offers 3-hour guided tours. Whether beginner or advanced, participants will be immersed in nature, stop at iconic viewpoints, and ride some classic Fernie trails.
Use the code RVJUNE15 on Ridetheory.ca to book your mountain bike lessons or tour. To find out more, they can be reached by email info@ridetheory.ca, or by phone (250) 278-9300.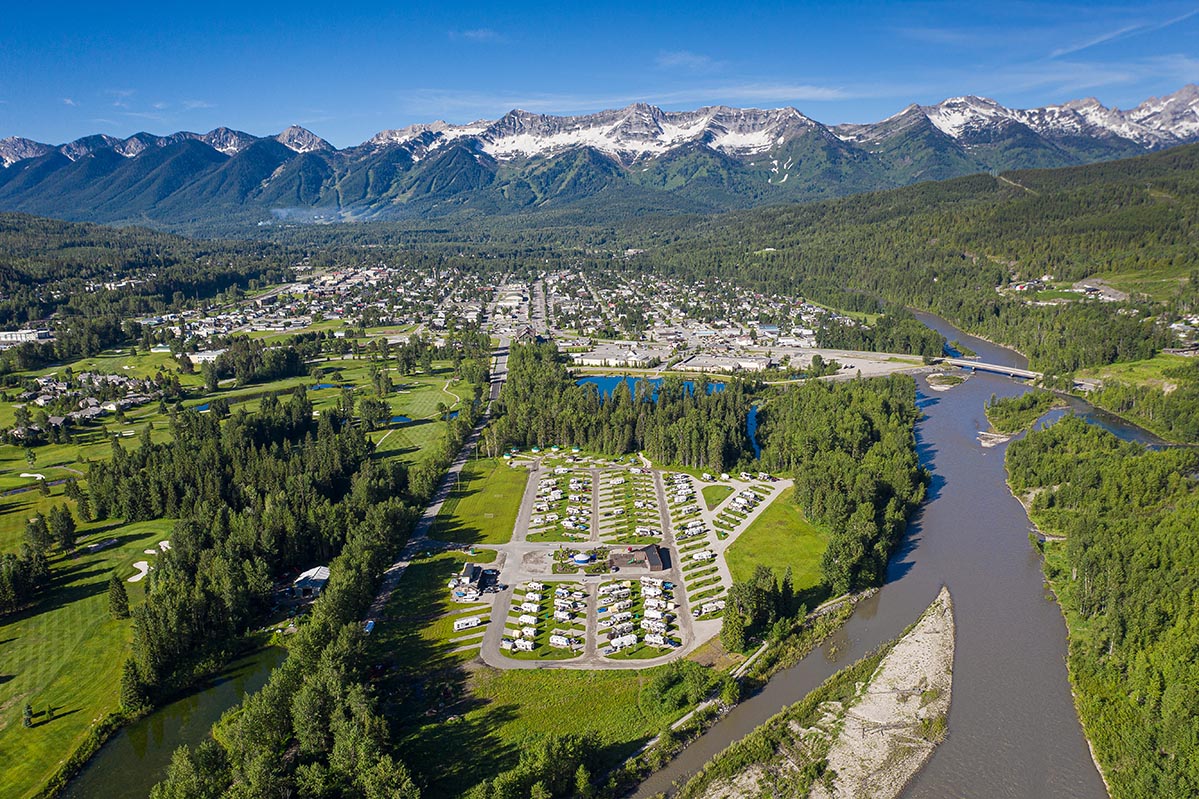 June in Fernie is spectacular and the activities are endless! The Resort is sandwiched between the Fernie Golf Club and the Elk River, whether you're into outdoor activities or hanging out beside a campfire and shopping and dining, Fernie is waiting for you to explore!
Book your campingonline here, email stay@ferniervresort.com or call with any questions.
Happy camping and happy trails!