Reading Week will be upon us this February and the Fernie RV Resort is inviting you visit our mountain town. Fernie has received seven meters of snow this season and all winter activities are good to enjoy. Or you can sit back, drink good coffee and get your reading done!
To accommodate your Reading Week, a 20% discount has been extended for nightly camping and glamping bookings for the week of February 17 to 24th, 2020. The discount is on RVing, tenting and our heated yurts.
The 20% discount code is "RW2020" and is available for Reading Week 2020*.
Fernie is the perfect mountain town to unwind and focus on having fun, and if you're inclined , get some reading completed. A number of local coffee shops offer a great place to chill, connect and read. Like all towns, Fernie has a Tim Hortons and Starbucks however, the following list are unique local gems: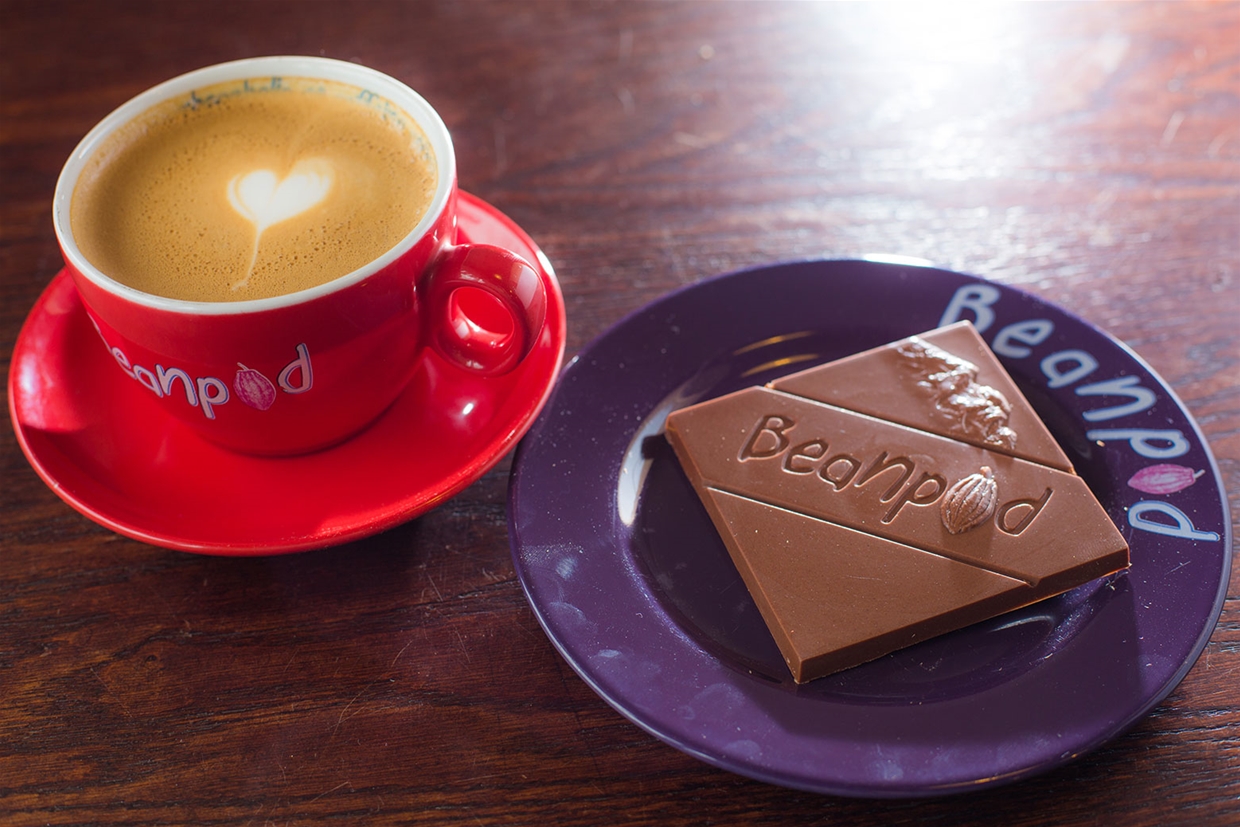 BeanPod — Downtown Fernie
BeanPod is one of the few places in the world where chocolate is made directly from rare fine flavoured cacao beans.
BeanPod is a true independent 'cacao bean to chocolate bar' manufacturer specializing in fine flavour chocolate products, including a range of Fernie chocolate bars, fresh artisan bonbons, pralines and truffles. Many of the chocolate bars feature locally or regionally sourced ingredients including Fernie honey & raspberries, and lavender from BC's Salt Spring Island- the inspiration for the award-winning 'Lavender Chocolate Bar'.
Stay and enjoy their creations. They also roast their own coffee and serve specialty coffee and hot chocolate. Their comfortable couches are the perfect place to watch the chocolate making process in action through the giant viewing window.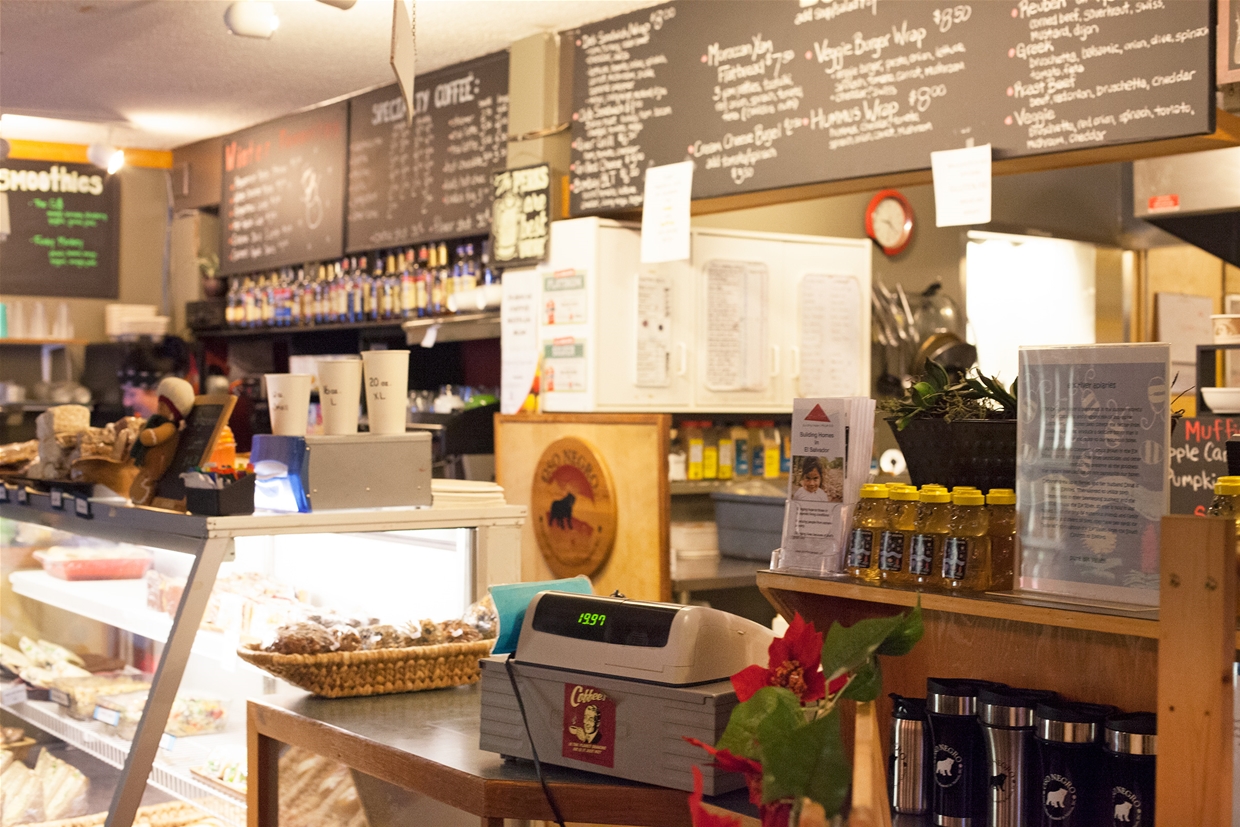 Mugshots — Downtown Fernie
A long standing local favourite, Mugshots is a relaxing cafe with excellent homestyle cooking.
Stop by for a coffee or latte and morning snack or stay for a hearty breakfast or lunch. Fresh smoothies and specialty coffees are a great mid-morning or mid-afternoon pick me up. Add a tasty treat from their selection of baked goods or fresh fruit salad or sandwich to go.
Enjoy the laid-back atmosphere and quality service. Get cozy on their couches as you enjoy time with friends.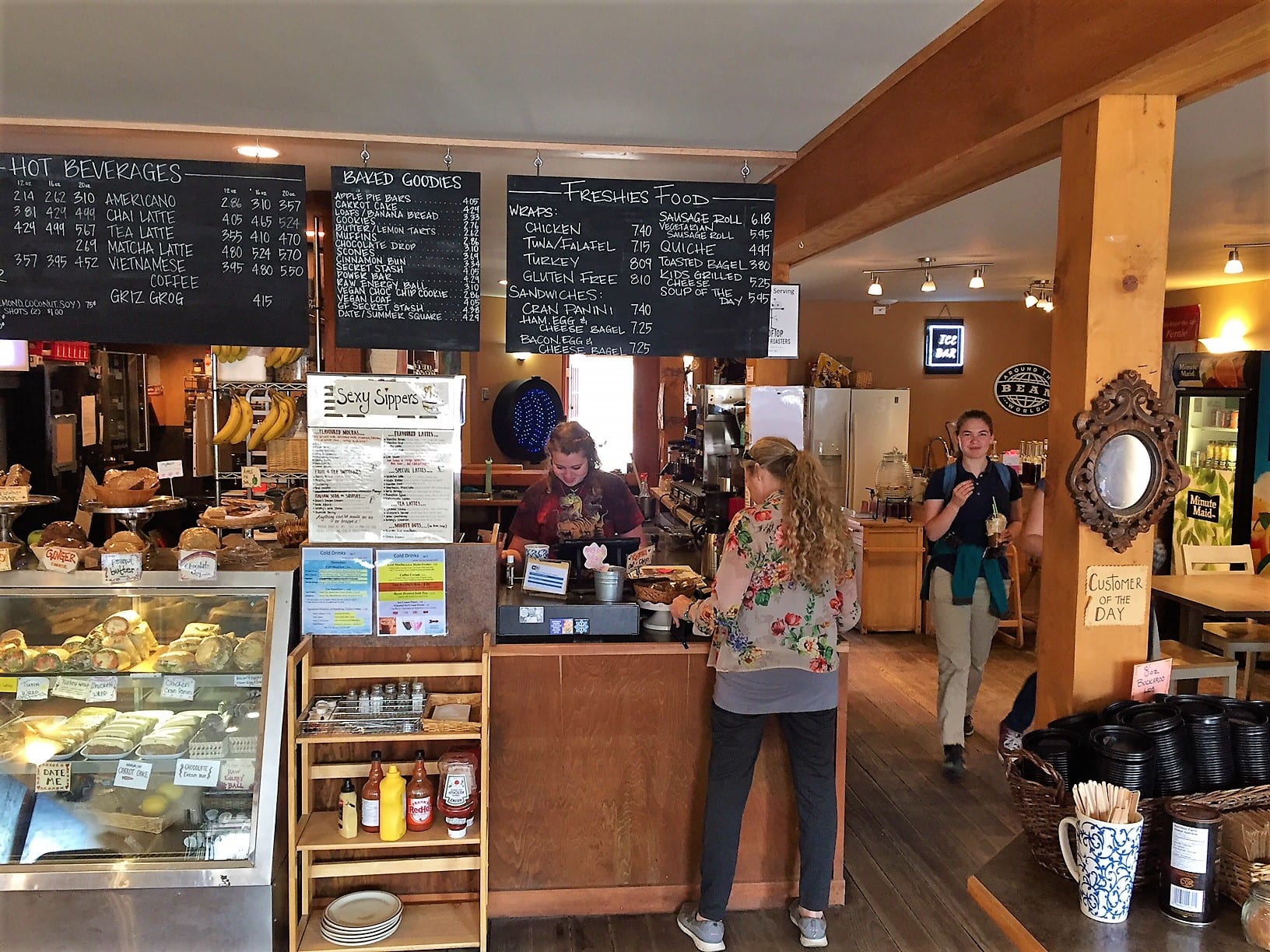 Freshies — Downtown Fernie
Freshies is lovely locals coffee house that is owner operated and serves homemade pastries, breakfast and lunch. Everything tastes like Granny made it, all of our items are made in-house.
They always have gluten-free and vegan options available.
Free wifi, a comfortable atmosphere and not overly loud, makes this a must visit.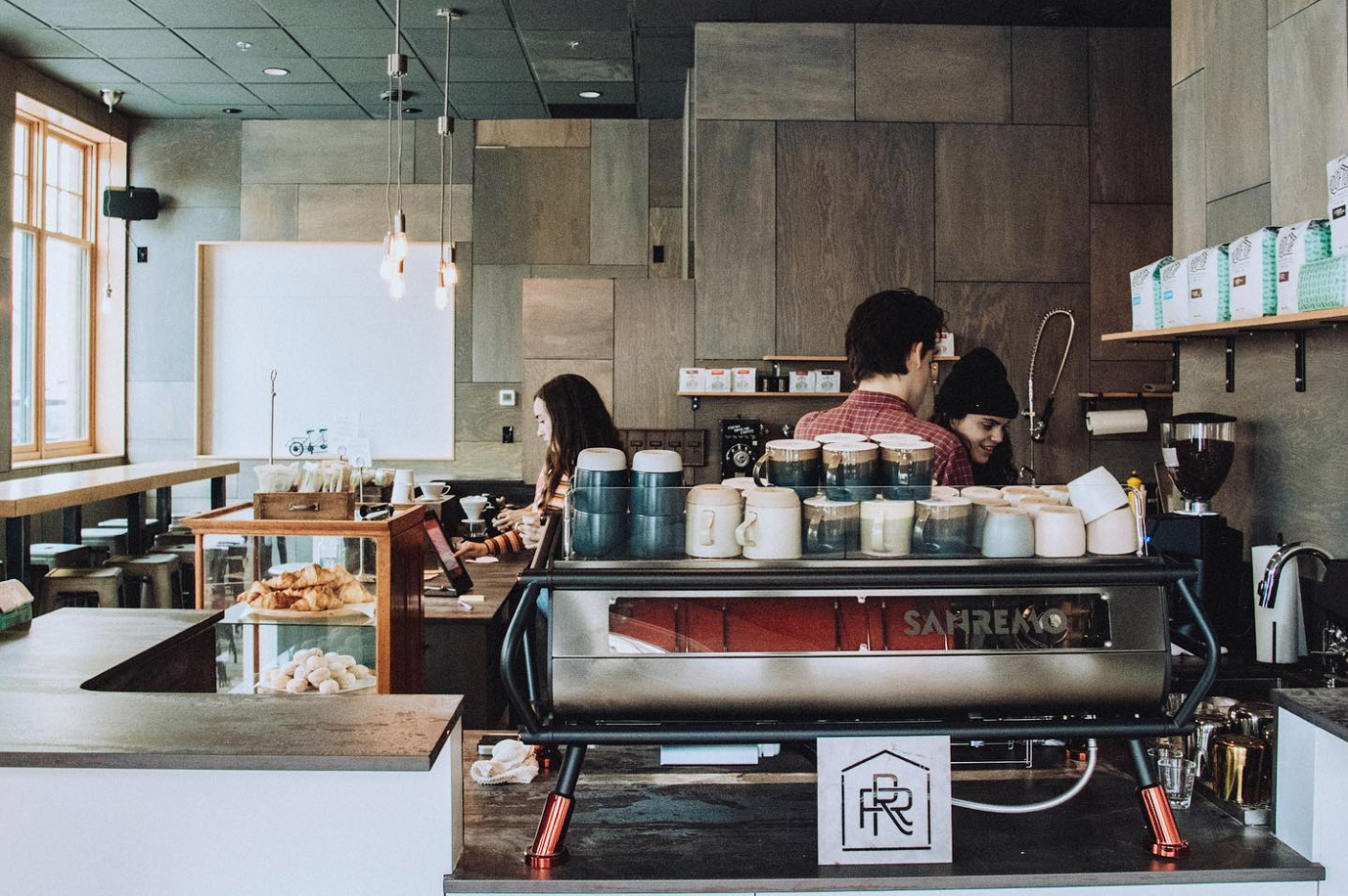 Rooftop Coffee Roasters Café — Downtown Fernie
Fernie's newest café is a specialty coffee roasterie and coffee bar tasting room offering nice snacks.
The family-run operation is unconventional to say the least. The small roastery launched in 2016 with a 17-year-old head roasterhad, one cafe client, and a handful of retail customers. They came out of the gate with a mantra of light to medium balanced coffees and "Single Origin, Single Speed" in a dark roast dominated town.
Their newly opened tasting bar café, the espresso bar has three espresso beans to choose from and a rotating selection of pour overs at the slow bar. Our roasting style falls within the light to medium balanced cup, but will always have a selection to please those preferring less acidity.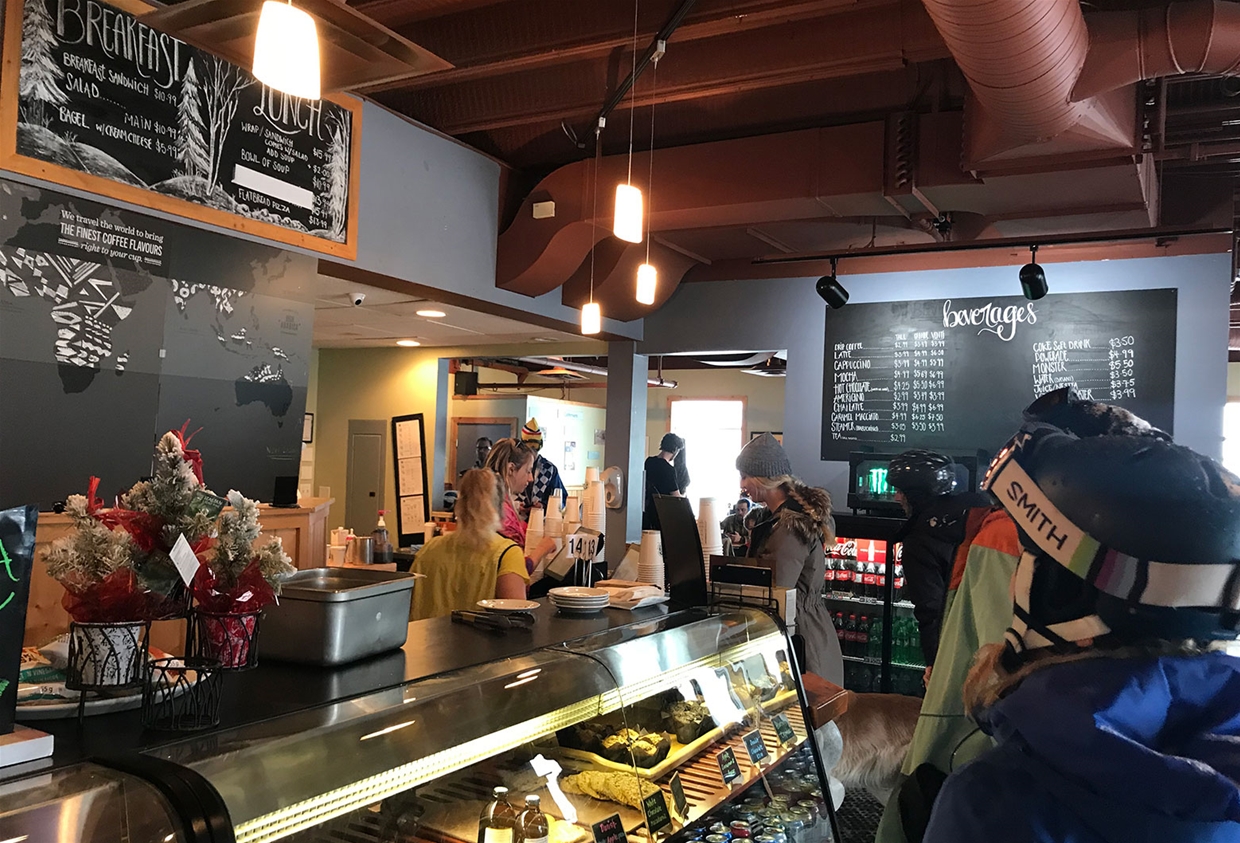 Slopeside Coffee & Deli — Fernie Alpine Resort
The Slopeside Coffee & Deli provides breakfast, lunch & snack dining options including gourmet deli products to eat in or take away and Starbucks coffee.
Enjoy a latte while lounging by the indoor gas fireplace or venture outdoors to the patio, with an outdoor firepit, to keep you toasty.
Book online here, email stay@ferniervresort.com or call with any questions.
* There are no refunds on discounted bookings. Credits and date changes are available with a $10 charge.