This winter, why not pack your bag, call some friends and hit the road for a sleepover in a Fernie yurt. Far away from the hustle and bustle of the city, the Fernie RV Resort has five cozy yurts to call home while exploring Fernie's marvelous mountains.
Winter yurt pricing is $99 plus tax for a one night visit.
There are 50 kilometers of Nordic trails in Fernie ready for cross-country skiers and winter adventurers. But these yurts aren't just for skiers. Snowshoers, hikers and fat bikers can also connect with the groomed trails from the door of our yurts. So many experiences are possible in Fernie.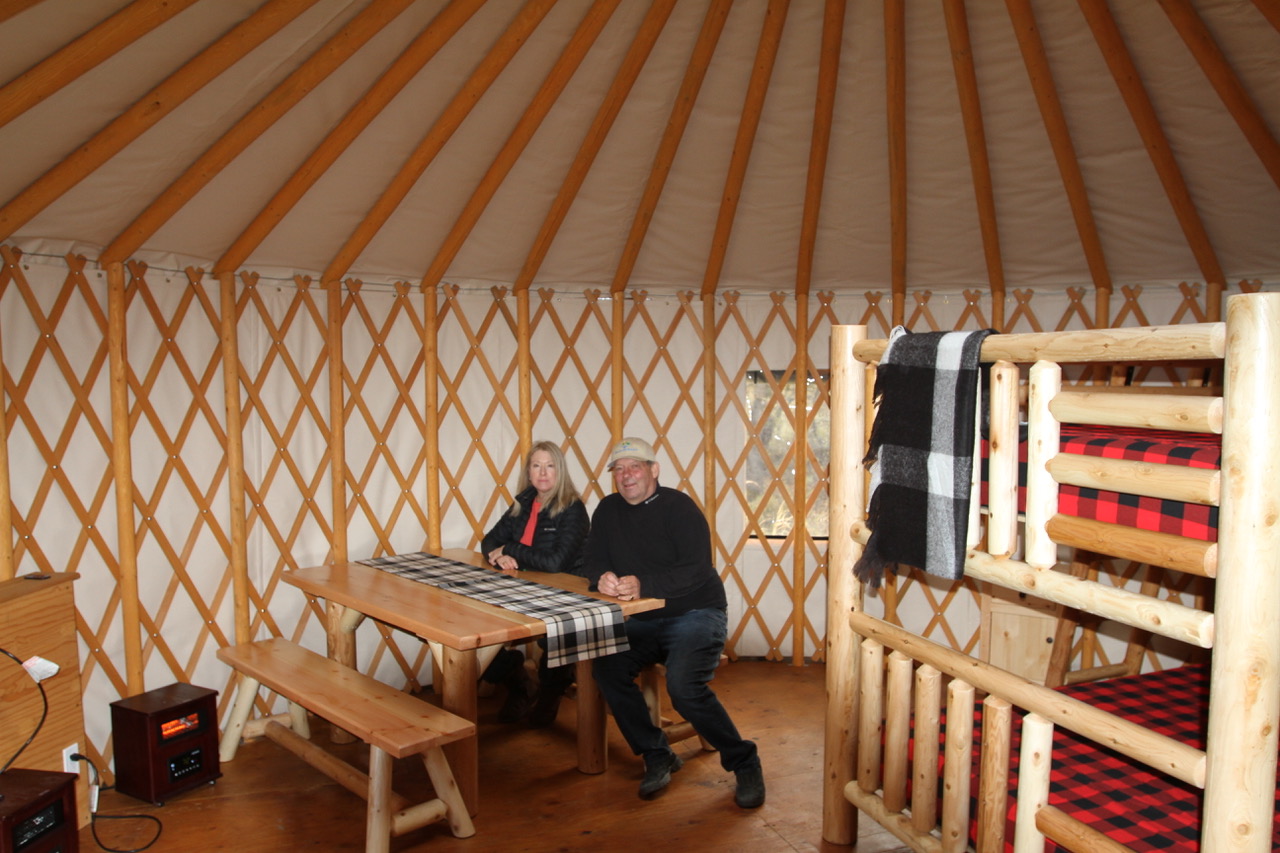 "Our yurts offer a special coziness and warm atmosphere, a space for sharing simple joys with good people," said Shelley Barrington, FRVR manager. "A few nights in a yurt with your family or friends, leaving the days wide open for skiing and snowshoeing on our riverside trails, and you've got coziness — Fernie style".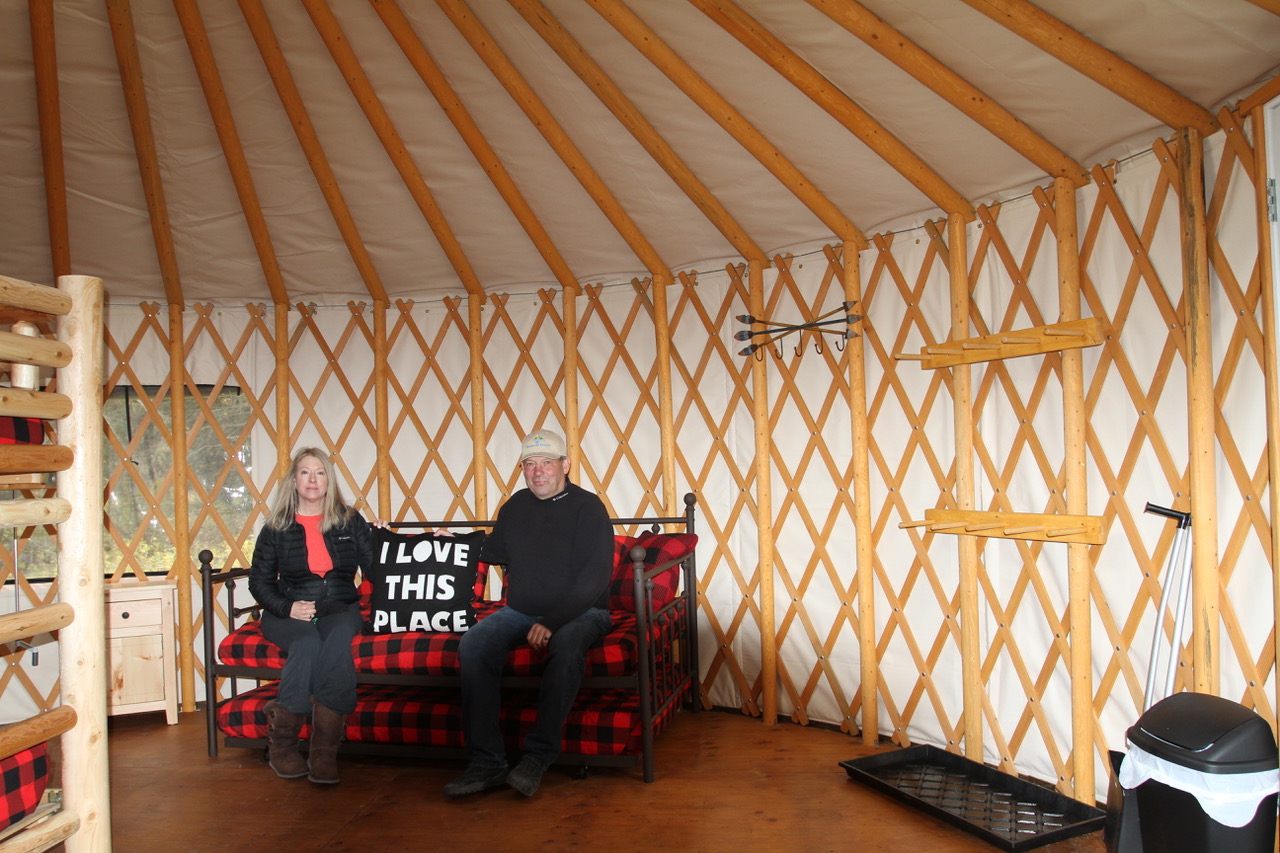 Fernie Forestside Yurts Details

The Fernie RV Resort yurts are fully insulated to withstand winter temperatures and are designed for year-round use. Yurts are warm in the winter, and cool in the summer, with windows and door openings to provide cross ventilation. The atmosphere inside the yurt is one of warmth and security.
The Fernie Forestside Yurts are 6 x 6 metres in size. They are furnished with a queen over queen bunk bed and a twin trundle daybed, all with 8-inch memory foam mattresses. Additional furnishings include a dining table that accommodates up to six people. The yurts are ideal for families up to six or two couples.
The yurts have a solid wood floor, 15-amp electrical service, heating, insulation, interior light, and a skylight. On-site parking and Wi-Fi are available and all sites have a fire ring and picnic table. Please note that kitchen facilities are not provided, and cooking is not permitted inside the yurts. Bring your outdoor cooking gear and settle in for an amazing experience. Read more here for our detailed yurt booking policy.
Reserve your Fernie adventure vacation here.