Fernie RV Resort is busy this summer with happy guests and our new facilities are being put to good use! We listened to your feedback and invested in supporting your requests.
The new tent area washroom facility with dishwashing stations and the bear-proof food storage lockers have added a new dimension of convenience and function.
Our large green space had developed into a playing field that is ideal for activities live volley ball, soccer and frisbee.
Also new for the 2017 season is a children's playground, central gardens, and Econo RV sites. The children's playground is very busy and the central gardens have just been completed. The Econo sites are designed for the RVer not requiring a full-service site–they are priced at $30/night and have been appreciated by those on the move.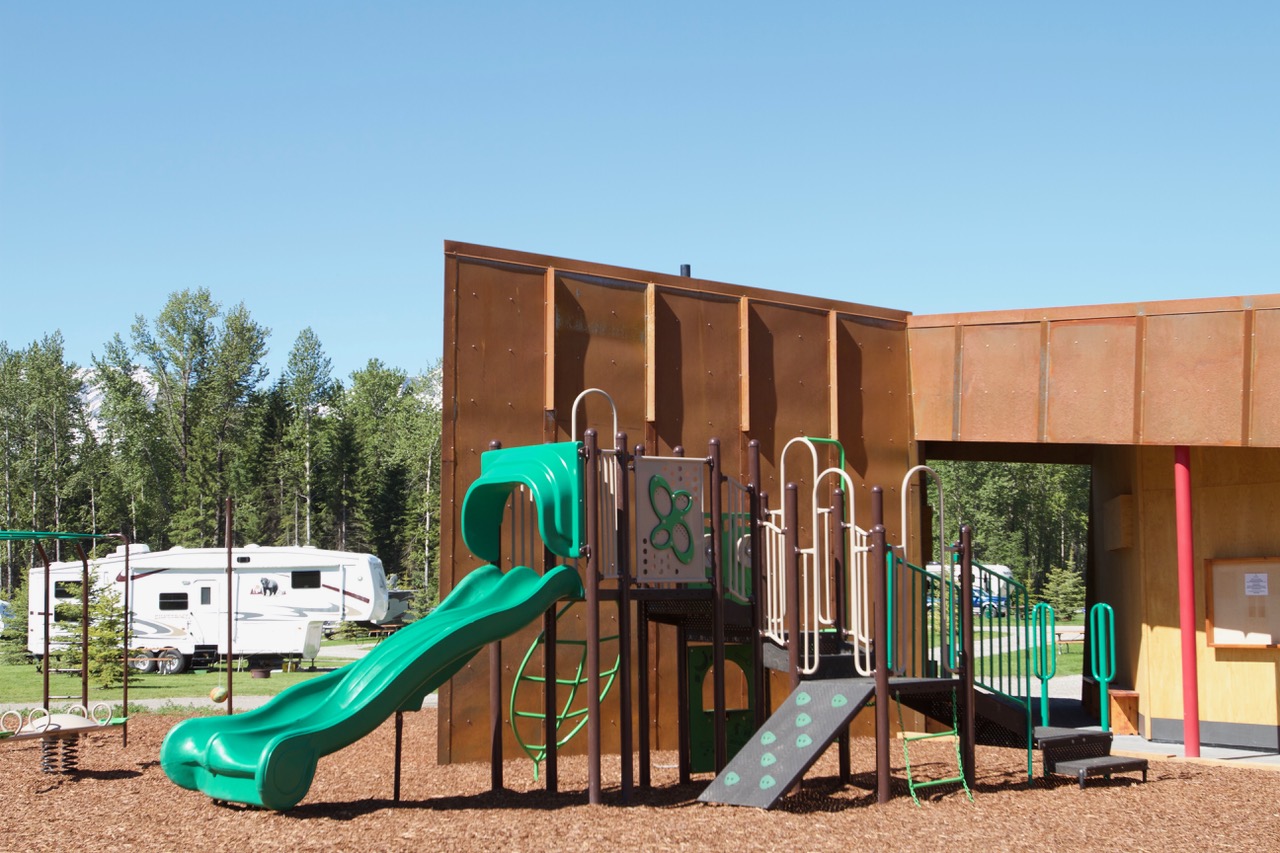 All sites are available to reserve online today with the exception of the Group site, bookings for the group site are by phone only at 844-343-2233. Summer is very busy, reserve today to ensure availability for your Fernie adventure.