If you're thinking of escaping for a tranquil mountain camping trip to the Fernie RV Resort (FRVR), September and October offers great camping and now we're making it more attractive!
Starting the week of September 6th to October 31 the FRVR is offering two special discounts on RV and tent camping, and yurt glamping.
Receive 25% off weeknights in our heated yurts, or 25% off any night in our Tent, Forestside Tent, Riverside Back-in, and Pull-through RV Sites.
Book here by August 31st using these discount codes:
• FALL25 for RV and tent camping.
• FALLYURT25 for the yurt discount.
Here are the top 10 reasons to visit Fernie this September and October:
1. Evening Campfires
Fire season is over and the campfire ban has been rescinded. The autumn season is the perfect time for roasting marshmallows and staying warm around a campfire. The campfire ban is lifting Friday, September 14th, and the resort has lots of firewood.
2. Brisk Days
Summer days were too hot for many outdoor activities. When fall rolls around the temperature is perfect for golfing, fishing, hiking and biking, or just walking into town.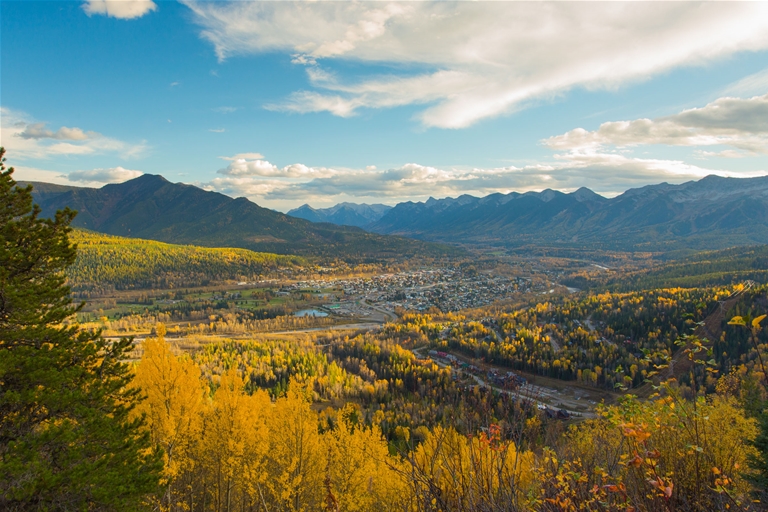 3. Gorgeous Colors
As the temperature drops we start to see colors, we are treated to a colorful tapestry that is breathtaking at times. Camping encourages you to go for a hike, take a look around, and enjoy the beauty that nature offers.
4. Wildlife Activity
As the residents of the mountains prepare for winter, there is often increased wildlife activity. This makes autumn the ideal time for animal watching, as you are sure to see an animal or two. And remember, don't feed the wildlife!
5. Hot Coffee
There is nothing quite like waking up to a steaming cup of coffee on a fall morning. However, drinking that coffee in the great outdoors while relaxing in beautiful Fernie does make the experience even better.
6. Snuggly Sleeping Bags
We offer yurts and tenting and sometimes even RV camping calls for a sleeping bag. This is especially true during a chilly autumn camping trip, when snuggling up with those you love is simply heavenly.
7. Delicious Foods
With fall comes a vast array of delicious comfort foods. If you don't feel like cooking, Fernie's restaurants are minutes away.
8. Quiet Fernie
Schools in, need we say more. Families are back to school and work, and the Fernie RV Resort is very quiet. Everything is quiet in Fernie this time of year. It's your's to discover.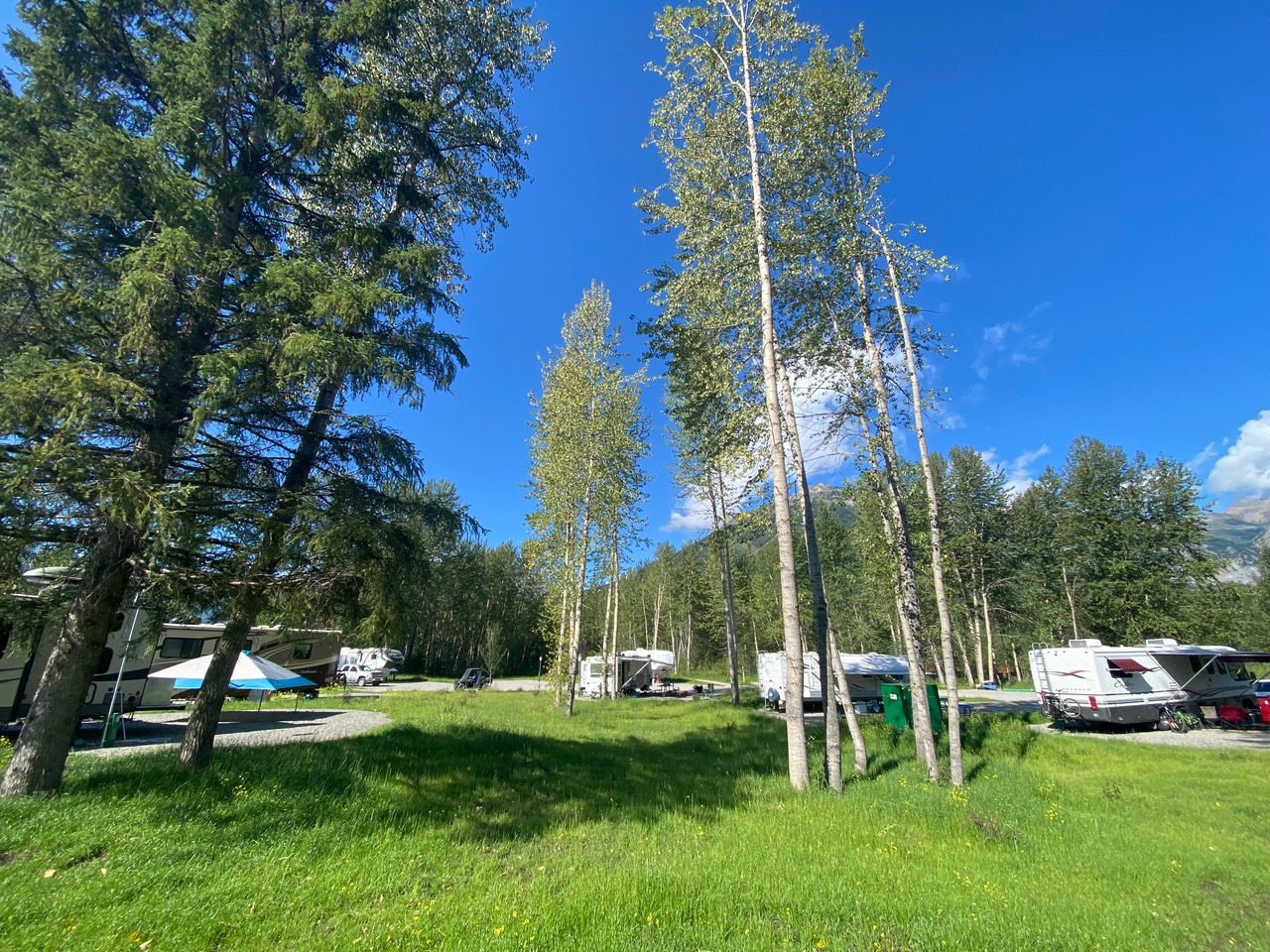 9. Our NEW Riverside Section
On July 1st last season we opened 30 new larger and more private RV sites beside the Elk River. These sites have mature trees and have been landscaped with natural wild grasses. These sites have been very popular and are available for you!
10. Pricing
Camping is priced to book, take advantage of our discounts before the end of August!
Make your fall camping plans today and book your Fernie adventure on-line here.